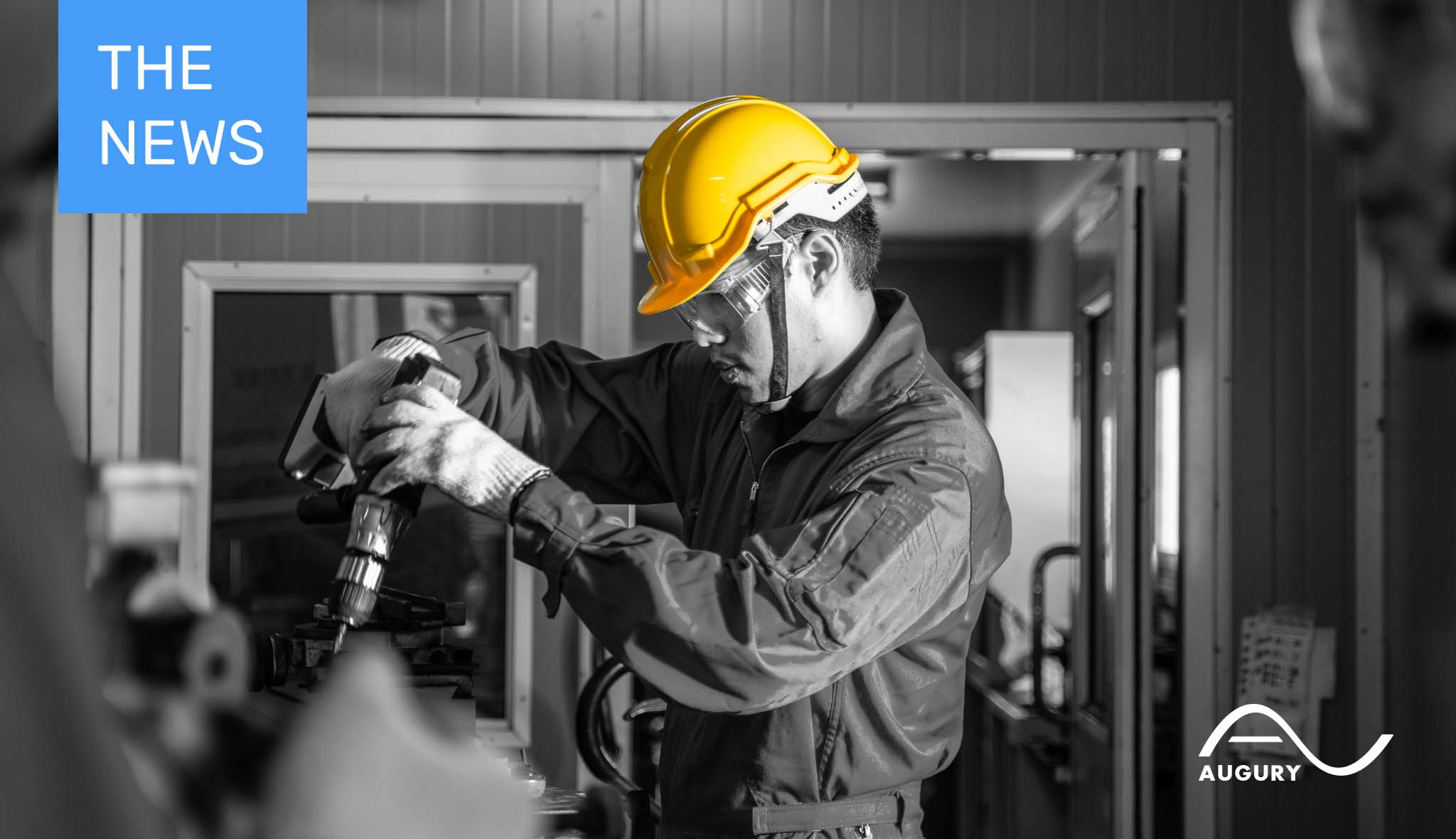 Considering current economic uncertainties, investment into manufacturing, sustainability and AI remains massive. People are hoping these efforts will pay off in creating a more stable and predictable future. But while these efforts should be applauded, they also need to make business sense… Read all about it in our monthly round-up of manufacturing-related news.
Factories… Everywhere
"New data from the Census Bureau reveals construction spending by US manufacturers more than doubled from last year," according to 'The US Is Building Factories At A Wildly Fast Rate'.
"The US government has offered billions of dollars in subsidies for the production of electric vehicles and solar panels to compete with countries such as China and to fortify US leadership in sectors including clean energy."
Investing in a more sustainable future always makes sense – for people, planet and profits.
But one should consider:
1) We still have a skills gap – "which could lead to 2.1 million unfilled jobs by 2030."
2) "While the spending boom could lead in turn to a future manufacturing boom, the new factories need to actually get built first."
Is 'Supercycle' A New Industry Buzzword?
It indeed seems 'A Manufacturing Investment Supercycle Is Starting'. In other words, government investments are inspiring others to also invest. "It implies sustained upward pressure on demand for workers and raw materials for years to come, and makes a recession less likely by creating a floor of activity under normally volatile industries."
"The bottom line: Understanding how this manufacturing boom plays out – how big and how long-lasting it turns out to be – will be crucial for understanding the macroeconomy of the remainder of the 2020s."
Boosting Production With AI
And naturally, AI solutions remain an attractive investment opportunity. This was highlighted in a recent Augury report 'State of Production Health 2023', wherein 63% of manufacturing respondents say they will increase AI spending this year.
"That manufacturers are eager to take advantage of AI is no surprise, given the technology's recent boom. AI is already on the production line, helping manufacturers improve efficiency and reduce costs in tasks ranging from measuring adherence to safety guidelines to reducing scrap. There's a high ceiling on how much value AI could ultimately bring to manufacturers, but almost every company can get in on the ground floor," according to 'Smarter Factories: Why Manufacturers Are Betting Big On AI'.
But it's good to remember: "AI isn't perfect, and it still needs to be paired with human oversight."
Also important: "Manufacturers should track what improvements AI has made to understand how much these pay off over time. It's also important to keep current with the development of AI to understand what it can and cannot do."
'The Wild Children Of The AI Boom'
The above AI investments refers to more traditional – aka Machine Learning – AI that has already proven itself in terms of offering clear value when applied correctly. However, in the emerging world of generative AI, clarity is being clouded as its development continues at breakneck speed.
"In Silicon Valley's hacker houses, the latest crop of young entrepreneurs is partying, innovating — and hoping not to get crushed by the big guys," according to the fascinating long-read 'A Week With The Wild Children Of The A.I. Boom'.
"One appeal of generative AI is that it offers something for every would-be entrepreneur. For the technically minded, there is research to be done. For the business types, it's easy to create applications on top of the OpenAI platforms. For the philosophically inclined, A.I. offers interesting avenues through which to explore what it means to be conscious and human."
As a result, "everyone in S.F. is either starting or running an A.I. company or starting or running an A.I. fund."
"Out in the rest of the world, AI is triggering nerves – fears and even predictions of wiped-out jobs, of existential doom – and endless commentary. In San Francisco, it has kindled all these things too, but also a question just as powerful: How do you get a piece of it?"
Investors are saying things like: "We look for three things – grit, storytelling ability and product sense."
No one seems to be saying anything about timely ROI.
Making Innovation Make Business Sense
Meanwhile, back on Earth, a Greek Yoghurt company is offering quality insight on achieving timely ROI while undergoing an ambitious digital transformation program.

"Since joining Chobani in 2014, CIO Parag Agrawal has led a tech overhaul to help the company leave legacy technology behind," according to 'Inside Chobani's Multiyear Digital Transformation'.
Quality advice #1: "The distinction between a digital transformation project and a business transformation project is mostly semantics… A project's value rests on what it adds to the business as a whole."
Quality advice #2: "Throughout the transformation process, the company made it a point to only customize a process or tool when it offered a competitive advantage."
Quality advice #3: "Technology works, but all this business transformation, it's all about bringing everybody along with you on the journey. Change management is one thing which makes or breaks the project."
As Benjamin Franklin put it: "An investment in knowledge pays the best interest."