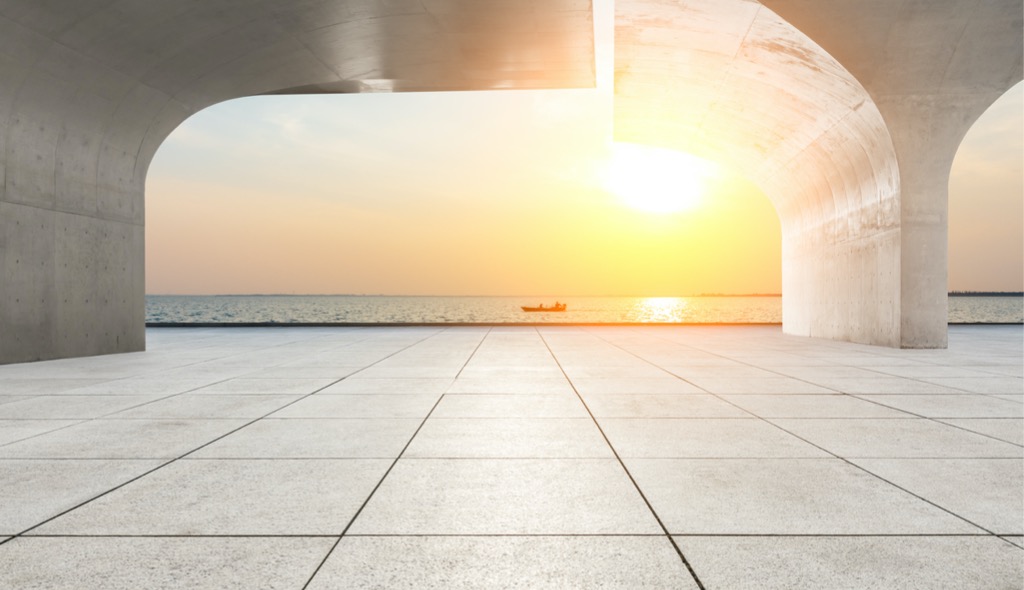 AI can help cement manufacturers reduce emissions while maintaining – or even improving – their production process efficiency and key business KPIs. In other words, your business goals and your environmental goals are no longer diametrically opposed.
In recent years, the cement industry is particularly talented at bringing together words of seemingly opposite meaning: quality vs throughput; throughput vs. energy efficiency and emissions; alternative fuel rate vs. overall efficiency.
Decarbonization has certainly gained increasing importance over the past decade, and continues to occupy the minds of cement manufacturing executives. Between the CemBureau 2050 target for zero emissions, mounting government legislation and penalties, and incentives in areas such as alternative fuels, reducing greenhouse gas (GHG) emissions is no longer just a vague, long-term aspiration. Sustainability has become a firm, immediate business objective.
And certainly, manufacturers have a number of options at their disposal: from improving energy efficiency to switching over to more sustainable fuels and clinker alternatives. Of course, many of these options are only as viable as local and national governments make them – but still, the race to net-zero is progressing at a global level.
The Eternal Tension: Profits Vs Environment
However, the fundamental challenge remains. Cement manufacturers need to produce as much high-quality cement as possible, to meet demand and beat out the competition – or in short: to be profitable. But if you do use less energy, or switch to less ideal fuel or clinker alternatives, you are being forced to compromise key KPIs such as clinker quality, kiln throughput, cost per ton of clinker, 28-day strength, etc.
Related: 'How A Cement Manufacturer Reduced Quality,
Throughput & Energy Losses – While Cutting Emissions'
This tension between profitability and environmental protection lies at the heart of the issue of decarbonization. Cement manufacturers cannot be expected to cut emissions at the expense of their business. While this might rankle many die-hard environmentalists, it's simply a reality – for better or for worse.
However there's now a way to have it all. Cement manufacturers can both reduce emissions, and still maintain or even improve their production process efficiency and key business KPIs.
Decarbonate – And Still Run A Highly Efficient Plant
At a recent cement industry panel, a senior cement manufacturer discussed how some of their factories boast alternative fuel rates of 90% – and still continue to push the limits in terms of process efficiency.
That might sound like a fairytale, but the "secret" is actually quite straightforward. The production losses that harm cement manufacturers' bottom line – like unstable kiln throughput, clinker quality and energy inefficiency – usually stem from the same process inefficiencies that cause higher emissions levels as well.
And if these process inefficiencies are eliminated, it is possible to reduce quality, throughput and energy losses – and bring down carbon emissions at the same time.
Related: Download the full World of Cement
report 'Best of Both Worlds' [gated].
Erasing Conflicts: Optimizing The Full Process
As example, let's look at two of the most common approaches to reducing cement manufacturing emissions: increasing alternative fuel rates (AFR) and/or clinker alternatives, and reducing overall energy consumption.
Where government incentives exist, alternative fuels are certainly a particularly effective way to reach emissions reduction goals. The major challenge here is process stability: given the unstable and inconsistent nature of alternative fuels, increasing AFR destabilizes the process in unpredictable ways, and thus impacting everything from the kiln throughput, to 28-day strength.
The same is also true for clinker alternatives. While there are a number of viable options, any change to the most basic of raw materials can alter or destabilize the process further downstream.
However, with a Process Health Solution, you can quickly identify where and when these process inefficiencies are happening – so you can make sure they no longer happen in the future. As a result, both the environment and the bottom-line benefit.
 
Listen to the World Cement Association podcast 'The Clinker Factor' with Liran Akavia, Augury's VP of Sales for Process Health, where he dives deep into how AI the key to both net-zero and greater profitability in cement manufacturing.
Or reach out direct to find out more about applying an AI-driven sustainability model for your own particular business challenges.