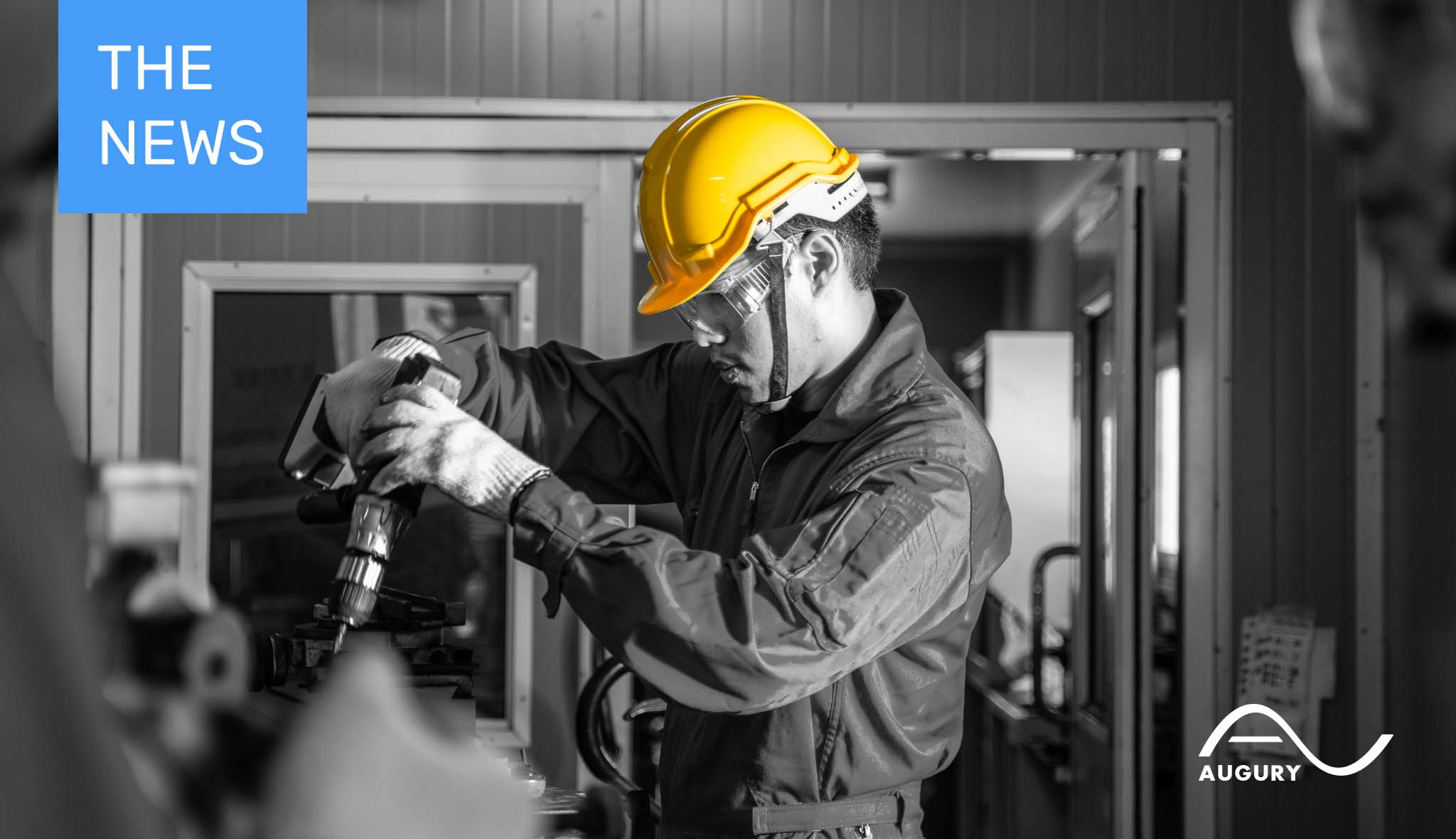 There are all sorts of ideas floating around – "re-shoring", "digital transformation", "scaling", etcetera. But what happens when these often-vague concepts turn into concrete realities? And what does it take for them to succeed? Read all about it in our monthly round-up of manufacturing-related news.
Going High With Your Own Supply Chain
"Bath & Body Works persuaded suppliers to set up production in an Ohio city near its headquarters," according to 'A Soap Maker Cracks the Code to "Made in America"'.
Previously: "A $7.95 bottle of Bath & Body Works foaming hand soap used to take three months to put together. The pieces had to travel more than 13,000 miles from China, Canada and Virginia to the company's Ohio distribution center."
"Now every step of production occurs at plants just feet from each other on the company's dedicated 'beauty park' on the outskirts of Columbus. One factory makes the foaming pump and mechanism. Another makes the bottle itself, a third makes the label, a fourth makes the soap, fills the bottle, attaches the label and screws on the top. A fifth packages it. Getting a bottle to distribution is down to 21 days and a few miles."
And it's working: boosting annual revenue by more than $2 billion since 2019.
"And that's magical."
So, people are paying attention: "Bringing production closer to home has become a priority for many companies. Disruptions from Covid-19, severe weather, trade wars, geopolitical tensions and stuck ships left consumers without the couches and hot tubs they wanted."
Of course, there are challenges in building your own local supply chain, such as "planning officials, high labor and construction costs and even endangered bats." – not to mention zoning officials who were "like a homeowners' association on steroids".
And who knows if a similar approach will work with more complex products such as cars, batteries and semiconductors.
But meanwhile, Amgen Pharmaceuticals and Intel are following a similar approach by setting their own parks nearby. And Bath & Body Works is now defining their strategy around their unique set-up: "new products, delivered quickly".
"And that's magical," says the CEO.
Leading The Way: From Doing Digital To Being Digital
"There is no magic," says a McKinsey Report mentioned in the pages of another McKinsey report 'The Rewired Enterprise: How Five Companies Built To Outcompete'. Indeed, to succeed in digitalizing your business, you will have to put in the work and change everything.
For instance, on a cultural level, you will need to build a culture of "learning leaders". "As companies scale, they reach a limit as to what's possible through directive leadership. That's where culture comes in, with an emphasis on instilling behaviors that embody the range of capabilities covered in this article. Rewired companies reinforce this culture by developing leaders who focus on the customer, are digitally savvy, and are less about 'knowing everything' than 'learning everything.' That learning spirit propels teams to innovate through rapid testing and continuous improvement.
"Rewired companies reinforce this culture by developing leaders who focus on the customer, are digitally savvy, and are less about 'knowing everything' than 'learning everything.'"
On a product level, you will have to go modular. "Rewired companies enable a culture of autonomy and continuous improvement by making it as easy as possible to reuse solutions across different customer segments, markets, or organizational units. This commitment to reuse previously created and approved code makes it easier for teams to focus on innovating and improving solutions rather than rebuilding them."
For example, the mining company "Freeport developed a machine learning model to help predict how much copper could be recovered under any set of conditions. To make this model work across sites, Freeport refactored and repackaged it so that it could be more easily adapted to other plants. In this way, about 60 percent of core code could be reused easily, while the remaining 40 percent was customized for each new mining site."
Scaling Made Easy: The Power Of Talking And Sharing
"Colgate-Palmolive's secret to successfully scaling manufacturing technologies is simple. Don't have any secrets," according to 'Colgate-Palmolive: Successfully Scaling Technology Worldwide'.
"Communication is the key to everything," says Warren Pruitt, the Senior VP for Global Engineering Services. He led the charge when Colgate-Palmolive began a five-year strategy of mass automation and digitization almost five years ago.
First off, "Pruitt established a community of practice of 50 to 60 colleagues from 45 plants around the globe that meets bi-weekly to identify new manufacturing technologies, the best plants at which to pilot those technologies and then how to scale the successful pilots."
And the more this community of practice grew and shared, the faster the scaling of new technologies became. "When everyone knows what everyone else is doing, with no secrets about which pilots take place and their results, it's easy to get plant managers excited and lined up to scale the technologies." 
[Full disclosure: 
Augury is one of Colgate-Palmolive's proud partners in scaling tech.]
And this sense of sharing of technologies and best practices not only went from site-to-site, but also from Colgate-to-competitor. "When we developed the 100% recyclable tube we realized that this isn't just about Colgate," says Warren. "Because we represent however many billions around the world. This is about an industry. So, we shared that technology with our competitors, and with whoever wanted it."
"We need to get much more comfortable about sharing these things with our competitors, with our peers in other industries, so that they're not making the same mistakes as us," Pruitt says. "Because at the end of the day you want everybody to be better at material losses, or their yields or their throughput."
So let's keep talking.